Games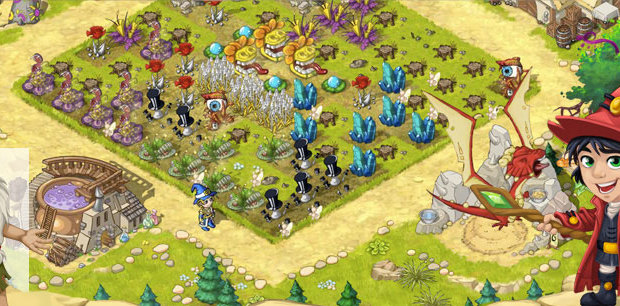 Published on November 12th, 2014 | by Thomas Jung
0
Miramagia is More Than Another Farm Game
Through the rise of social networks and mobile gaming, farming games have become extremely popular. Through hard work and dedication you can watch your farm grow from a humble plot to a thriving, functioning farm. These games have been around for years.
Miramagia is such a farm game, but at the same time it´s a little different.
Whereas other games simply allow the player to choose seeds and to plant, before waiting and watching them grow, Miramagia is on a different level in general. While there is still a focus on planting and growing your farm, that's only the beginning.
Launched in 2011, Miramagia raises the bar on farm games by allowing players to create their own character to control in a community. Aside from being able to farm the land, Miramagia gives the player the ability to learn magic spells as their character matures.
In another difference from your everyday farm game, Miramagia gives players the opportunity to compete in dragon races and in competitions against other villages. It's this focus on giving the player options that puts Miramagia head and shoulders above its competitors.
It is a living, breathing, thriving community of players working together and at times, against each other in order to build up their farms, homes and villages.
Details of the game
Chat, mail and family protection features so you know the kids are safe playing.
A bustling, thriving community in which to interact with fellow players – including villages, the Sorcerers Corner Shop and The Market.
An Achievement Awards system which lets you keep track of your game progress at all times.
Miramagia combines the best aspects of browser based farm and fantasy games and combines them into one. It's totally free to play and suitable to play for any age group thanks to its user-friendly point and click system. In its third year, Miramagia keeps going from strength to strength and with all it has to offer, it's easy to see why. Play it today