Apps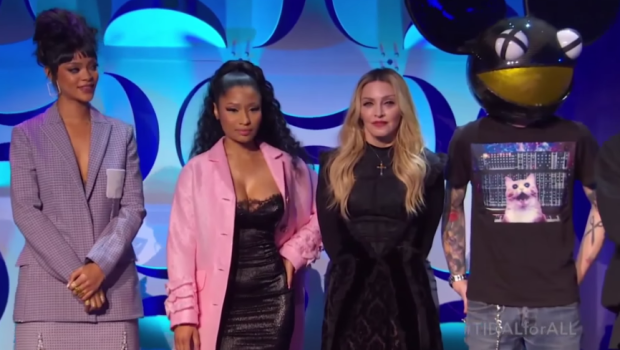 Published on March 31st, 2015 | by Thomas Jung
0
Tidal Wants to be the Fair and Better Spotify
This was probably the most remarkable press conference in music business in the last years. Not only being aquired by Jay Z for $56m dollars, Tidal obviously has the full backup of the biggest popstars with their concept of a better encoding quality and fairer royalty payouts for artists.
So one could expect an interesting, big press conference, but that kind of an amazing star gathering blew us away. To see Madonna, Beyonce, Rihanna, Usher, Nicki Minaj, Daft Punk, Deadmou5 and many more united on one stage is a big message towards the strategy of the music industry so far and especially towards spotify in terms of handling musical equity.
Tidal though sounds like a premium concept with pretty high priced flatrates ($9.99-$19.99) and as we know so far, the user tends always towards cheap, respectively free solutions, no matter if legal or illegal. So let´s sit down and wait how this declining industry will save itself. It´ll be thrilling to watch while listening to your favorite artist.