App review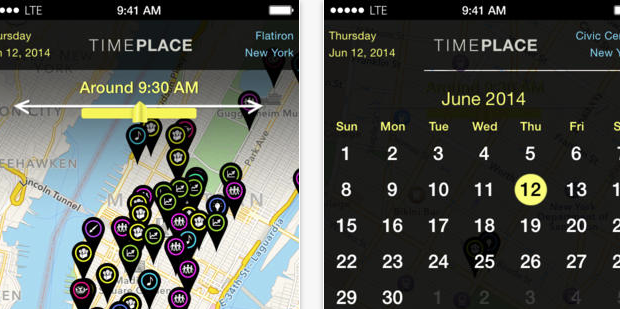 Published on July 7th, 2014 | by mobi appsreview
0
APP REVIEW: TIME PLACE // IPHONE & IPAD
Time Place
Owning an iPhone is a real time pleasure for a user, which helps him/her in browsing, navigation, and exploration of the aesthetic use of technology. Timeplace is one application that gives relaxation to customers in finding exotic places, things or services, which might exist in any city worldwide and at any time.
TimePlace has been ranked among the most reliable and useful applications downloaded and used by a varied users daily.
TimePlace is fit for researching
Corporate: Seminars, Fairs, Events and Meetings, Interest groups
Entertainment: Music Concerts, Opera, Blue and Jazz shows
Leisure: Open Bars, Coffee shops, Lounges, Gym and fitness classes, Weekend leisure ventures, Exhibitions, museum, galleries, plays, ballet
Utilities: Food trucks, Gas Stations, Hotels
Education: Subject matter classes, schools, colleges, universities
It provides great accessibility for meet ups, events, or place easily browsed and navigated by Time and location. So, enjoy your instant search time to get result-oriented output for the services. Get complete directions and instructions to a destination, you wish to visit with relevant feedback and review. You can get this application downloaded on your device free of cost with native English.
Being a customer-friendly application, it has been rated into the category of 4+. It is one of the most useful applications installed over iPhone devices that can be accessed from any part of the world to gather important information about what is happening within a city. So, feel free to get this app on your iPad, iPod or iPhone to make the best use of technology at cost-effective charges.
Registering your business with this application gives it a major boost since customers are made aware of the latest updates to their favorite eating joints, restaurant, shopping mall, art center, educational institutions, and various local markets, etc. Browsing for any city, street, county, or country without any hassle is possible. Do not forget to rate the application as per your usage or interest. Your feedback or review would act as a helpful resource of guide for other customers, who are enlined to use the app for its variable benefits.