App review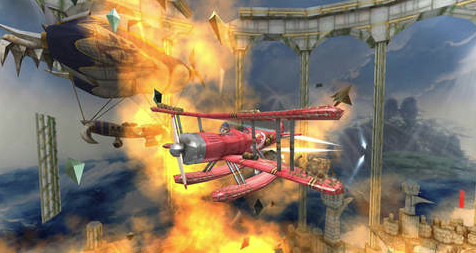 Published on May 27th, 2014 | by mobi appsreview
0
APP REVIEW: AIR MAIL // IPHONE & IPAD
Air Mail
In Air Mail you will take the role of a young child who has an ambition of being able to fly. You as the player must complete the jobs and assignments you are given by the use of your plane and whilst doing so you will get to appreciate the environments you fly by in the process.
These assignments will range from scaring away birds from the tops of buildings to collecting fish from the ocean and even include having to set off fireworks in order to cheer the town up.
Before you know it you will be taking part in numerous assignments all of which are approximately two minutes in length. After a while it is announced that a war has begun. It is from this point onwards that you take part in the fight. However, the game has a different style compared to other games of this genre.
What makes this game fabulous is the fact it is such an entertaining flying game. The commands are very easy to follow and there are several variations to choose from to help you perform highly skilled moves. The assignments are quite short enabling you to complete them very quickly and can be quite similar to each other. On the average stage of difficulty these assignments do not present too much of a challenge however the real high light is the investigations.
You have to fly through numerous environments without problems and it is whilst doing this you can enjoy the sceneries, and really get to investigate the areas in depth. It is this ability to really explore which makes the game so much fun to play. You will find that there are numerous objects which you must find which give you an added aim.
In addition to this there are also hidden pick ups for you to find during your assignments. There are also games which have a certain time limit for you to complete it in. Air Mail really does look very appealing and has the choice of bloom lighting for you to pick from. The game does however run continuously at a high frame rate.
You will be rewarded from anything up to five starts if you manage to finish the assignments briskly, and complete the assignments with precision. You will also gain stars if you manage to avoid too much wreckage to your plane.
The illustrations are bold and vibrant and aptly suit the films which the game is influenced on. The sound track is purely genius and can be compared to quality found on a TV program or movie. Unfortunately the voices used for some of the characters can be quite annoying with one in particular which sounds like a cartoon character. To remedy this however, some of the other characters do sound quite realistic when supporting you upon successful completion of an assignment.
As well as the main story section (which unfortunately is hindered by awful animated scenes), the game also presents a couple of additional bonus sections which are quite entertaining.
One stage is an investigation level which can be played at your leisure on account of there being no time limit. There is also a level for special assignments in which you can play over and over again in an attempt to beat your high score. Whilst you can play the assignment levels over and over again also in an attempt to gain the 5 stars, you cannot unfortunately play against other players due to there being no multi player option.
The content of the story is very attractive albeit at times not presented very well. The actual game play however is extremely fun and exactly what you want from a basic flight game. The game does everything that it says on the tin and certainly sticks to the undertaking promised. The game is amusing and is reminiscent of the traditional N64 or Dreamcast games on account of its bold beautiful illustrations. It is certainly worth spending the amount asked for to purchase this fabulous game.